DIMENSIONS AND WEIGHT:
Its body is composed of a very light aluminium profile and is available up to a maximum length of 4 meters while the luminous body reaches 3 meters in length. These characteristics allow us to bring light with elegance and class, in every type of context and situation

COLOURS:
available in a wide range of colours. CILINDRO LED is easily combined with its surroundings.

LED:
Availability of LED/meter power of 5W, 9W, 15W and 17.4W. Furthermore, CILINDRO LED can be integrated with a multicolour RGB system.

PRICE:
CILINDRO LED is a product designed and manufactured in our site. The absolute absence of intermediaries allows us to offer a high quality Made in Italy product at an unbeatable price.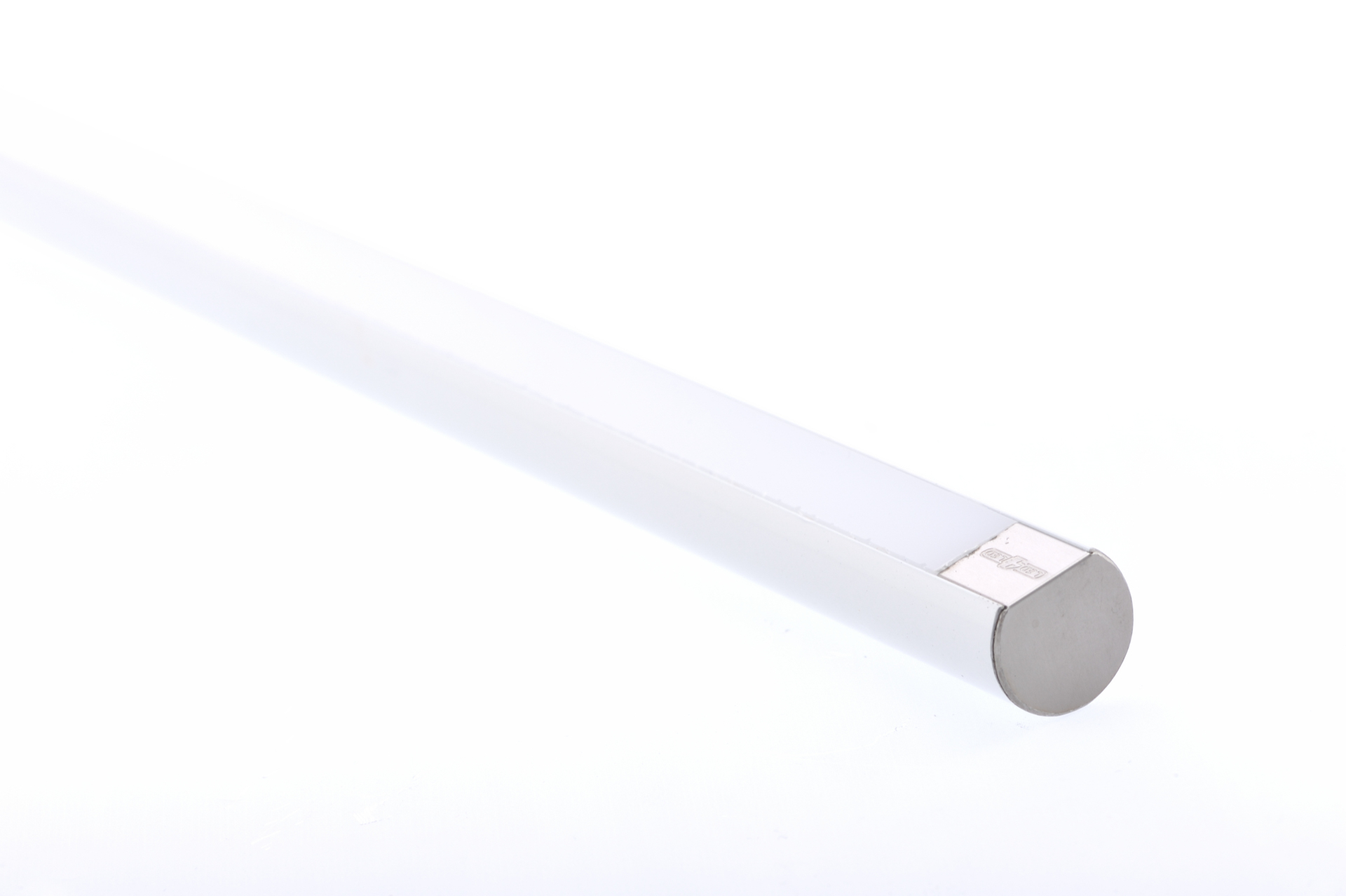 The structure of the Led4led cylinder is made of aluminium and is available in the following finishes:
natural aluminium
chromed aluminium
powder coated in standard black, white or corten steel
powder coated in colours on request
LENSES
CILINDRO LED is available with an anti-glare white milk opal lenses.
HOOKS
CILINDRO LED is equipped with socket hooks for installation on furniture or exhibitors, hooks with staple in harmonic steel or with a white PVC slot. Each type of connection allows the directionality of the lighting.
APPLICATIONS
Thanks to this range of attachments CILINDRO LED is used in many types of applications such as:
suspended lighting
wall lamps
lighting for drawers and cabinets
… And not only: CILINDRO LED can also be inserted while milling.